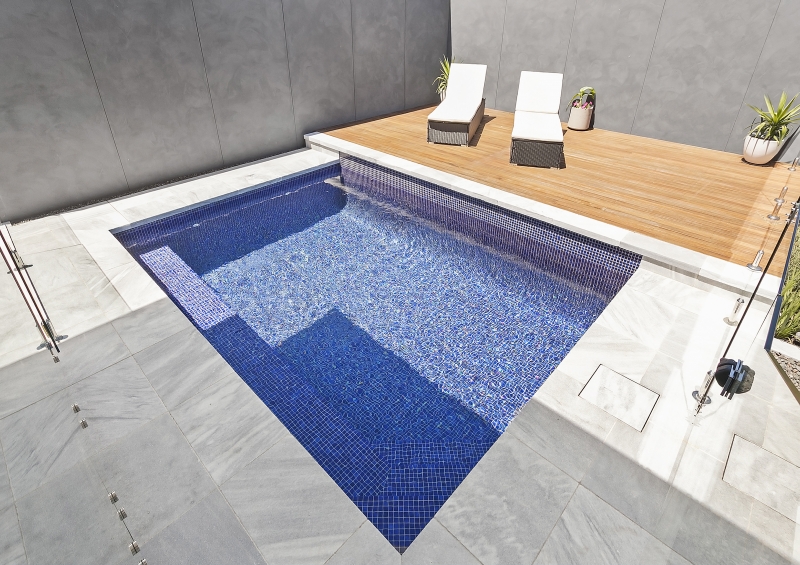 Attila S – The boys (Rob and Glenn) were amazing from the very first appointment. They were creative and flexible. They worked within the confines of our yards limitations and the final product was more than we could ever have hoped for. The end result was the most beautiful pool we have ever seen. Highly recommended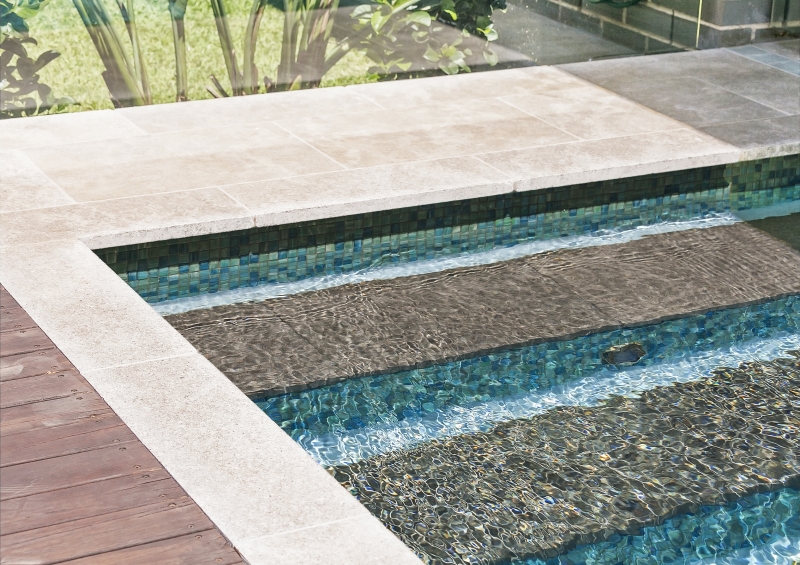 Jake B – I have had the pleasure of working with Glenn and Rob at Cloud 9 pools on several occasions through my Building Company and also my personal home, they provide great customer service and outstanding attention to detail at a very fair rate. The communication and reliability of the Cloud9 guys is second to none and hard to find these days in the building industry. I would highly recommend Cloud 9 Pools.
Nicole T – Rob and Glenn were amazing! They provided superior customer service throughout all stages of the design, build & after care. They made our vision a reality with their knowledge & creativity. We had a limited access to our backyard that other pool builders refused to even quote on but it didn't stop Rob and Glenn! We are so happy that we chose Cloud 9 Pools. We would (and have) highly recommended to anyone looking for a pool.
Andrew D – The guys from Cloud 9 were a standout from the start. They are genuine nice guys who are knowledgeable and went well above and beyond during planning, build and after care. They were adaptive to a number of last minute changes made by us during the build and the end result is amazing. I am very pleased with the quality of the products used by Cloud 9 Pools and the price was very reasonable considering the quality of these products. The pool has had plenty of use since installation and I would highly recommend them to anyone looking to build a concrete pool.
Ali W – Cloud 9 Pools were absolutely spectacular to work with. Their knowledge and expertise with pool design, infrastructure, landscaping and the overall product was outstanding. They were always punctual to every scheduled appointment which was a standout from other pool companies we were originally considering. Glenn and Rob are outstanding humans and their attention to detail and customer satisfaction is second to none. We have highly recommended them to multiple people, who have also had the same success. We would 100% use Cloud 9 Pools again without hesitation. We are thrilled with the outcome.
Mario M – It was a pleasure to deal with Cloud 9 pools throughout the process , from the quote , planning and design to handover. There have been a few companies that we approached to build a pool that would fit in our small block. Some outright said no, others said it would be costly. Cloud 9 pools said "hold my beer". From the start to finish, you will be dealing with Glen and Rob, their attention to detail and creative ideas are amazing, the build quality is of high standard. We highly recommend Cloud 9 pools.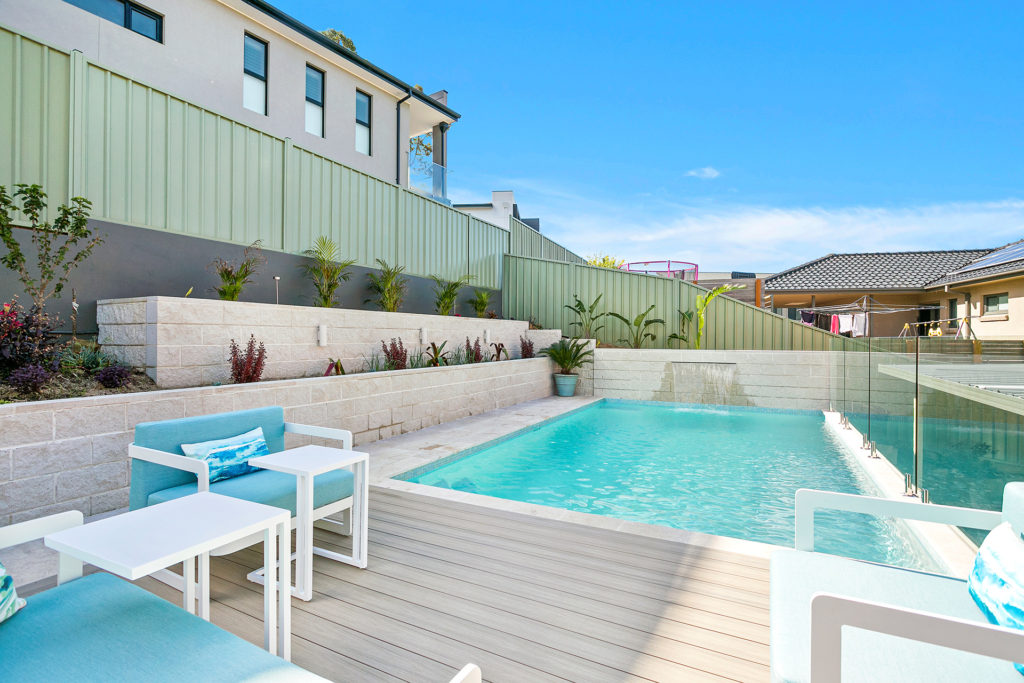 Margaret T– It was our dream to one day install a pool in our backyard, however, we did not think it was at all possible. Despite our challenging site, Cloud 9 Pools didn't hesitate to design the most beautiful pool, built to the highest quality, at an affordable price. It was an absolute pleasure dealing with Rob and Glenn,
along with the whole team at Cloud 9 Pools. The whole process from beginning to completion was a pleasure.
We would highly recommend Cloud 9 Pools !